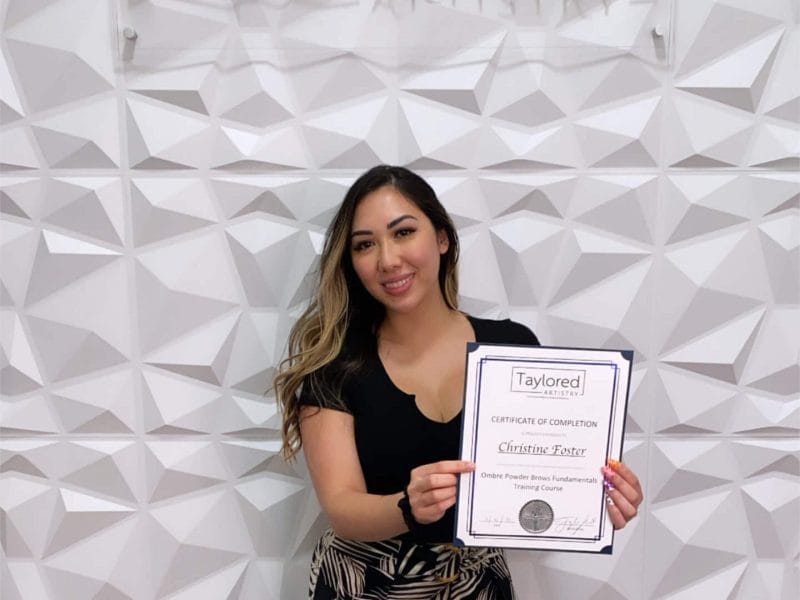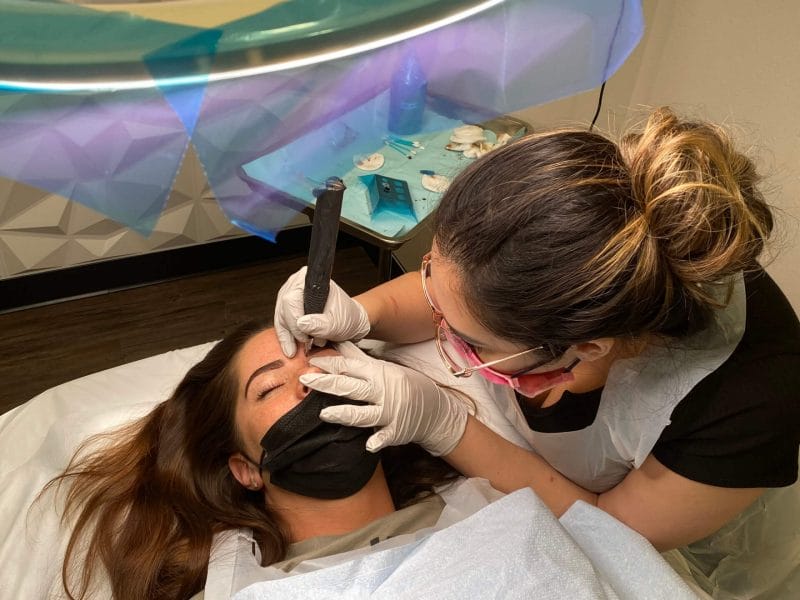 Ombré Powder
Brows 1 : 1 Training.
Thank you for your interest in our 1:1 Ombré Powder Brows Fundamentals Training Course! Are you ready to start a new career? Are you looking for a way to supplement your income? Are you sick of working your 9 to 5? Then this course is for you!
We are thrilled to be able to share and educate you what we have learnt during our many years in the permanent makeup profession.
Your Complete
Artist Training Course.
Start your permanent makeup career with private, one-on-one training* in a small group environment for individualized attention in a real genuine functioning studio, as well as live sessions, comprehensive course materials, and certificates.
Get private training for 3 days** & live demos with our lead technician including where you work on a live model.
Every week you'll receive homework for 4 weeks which will be reviewed by the instructor for critique and assessment.
Upon completion you'll receive your official Taylored Artistry Certificate Of Completion with your name to take home.
Understand the business ethics that we created & follow, and get the marketing strategies to build your very own business.
Every student receives their own custom supply kit that includes everything needed for the training, and supplies for your first 15 clients.
Our course includes everything you need including live training, guided live sessions, training models, supplies, & artist homework.
* 2:1 training available as well.
** If a student is in Atlanta or able to travel back from another state you have the option of also coming back for a complimentary day.
Because no one wanted to share knowledge back then, and you were so alone and fixated on figuring things out on your own, it is such a perfect time for new artists to enter this industry.
Class tuition for our 1:1* Ombre Powder Brows Fundamentals Training Course is $2,599 (USD)**. The course lasts three days and includes homework for a month**. One live demo by our lead instructor and a live model for you on the second day. Yes, you have the option of bringing a model on the second day if you'd like with instructor supervision for an additional cost of $100 per model.
* 2:1 training available as well.
** A $500 (USD) non-refundable/non-transferable registration fee is required to reserve your seat in the class (USD). The remaining balance is payable before the start of class. The remaining sum can be paid in cash or by Zelle.
*** If a student is in Atlanta or can travel back, he or she has the option of returning for a complimentary session.
**** Weekly homework is given for a month and must be turned in as well as examined by our lead instructor for critique and assessment.
Course Details
At The Ready.
Get the fundamental skills needed to become a permanent makeup artist including working on live models under the guidance of our lead technician.
Intro To Permanent Makeup
You will get everything you need to start your permanent makeup career in our Ombre Powder Brows Fundamentals Training Course.
Supplies For Your First 15 Clients
Tattoo Machine With Needles
There are two prerequisites required before taking our course: CPR certification, and Blood Borne Pathogens certification. Continue below to locate what these are, and/or where you may obtain your certifications. If you currently have one or more of these certifications that are not expired and still valid, you may email us a copy.
CPR/FIRST aid is required in Atlanta, Georgia. Visit their website now by clicking the button below for online and in person CPR (Atlanta).
BBP (Blood Borne Pathogens) will need to be done. Click the button below for Blood Borne Pathogens training (10% off for TA students).
Clicking any button will open another tab, and you will not lose this page.
Our Students,
Experiences, & Memories.
We are so proud to have worked with every single one of our students, and we are excited to onboard new enrollees as we continue to make memories building the future.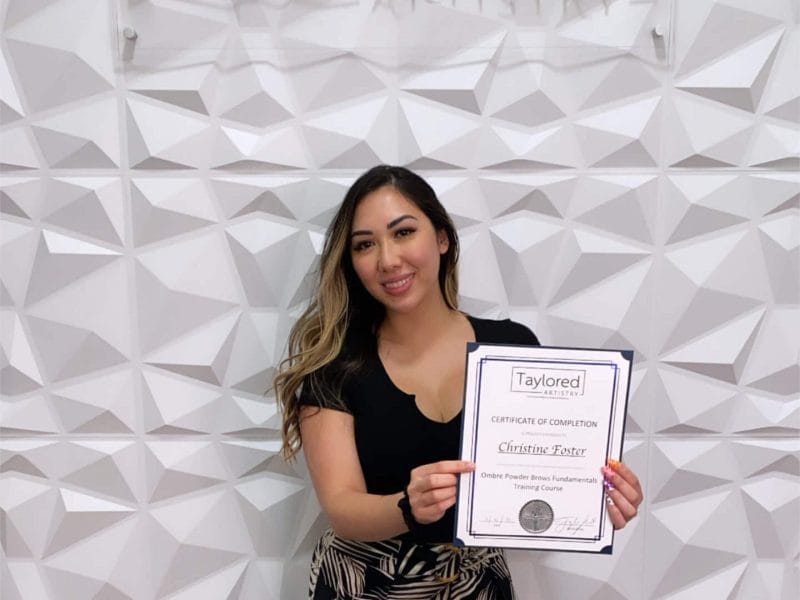 Get Certified
By Our Team.
Right now is a great time for new artists to get into the industry with the guidance of professional technicians in a live studio environment to teach you the ropes.